Update: Server maintenance is complete, thanks for waiting!
We're upgrading a few of our backend systems, and to do so we need to take down all of our Minecraft servers temporarily. The maintenance shouldn't take much longer than 15 minutes and then we'll be back up again.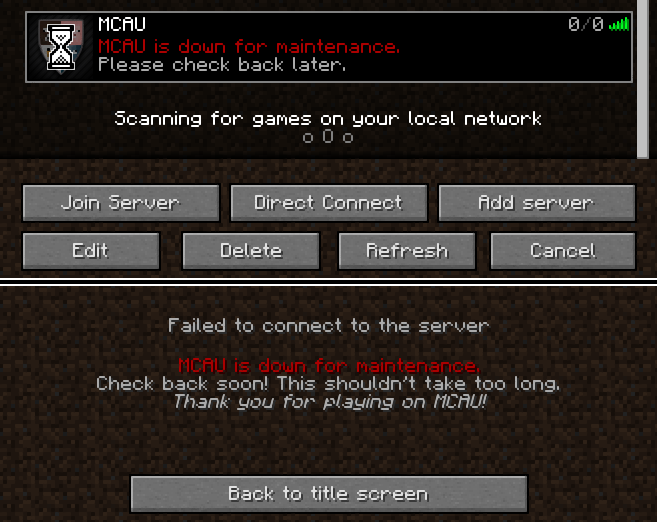 Servers will go down at:
WA – 4:00pm
NT – 5:30pm
QLD – 6:00pm
SA – 6:30pm
NSW/Vic/Tas/ACT – 7:00pm
Sorry for the inconvenience!